Google is a SAN (Self-Attributing Network) but is still eligible to claim events as re-engagement conversions. The following document defines the process for creating a Google reengagment campaign within Kochava.
NOTE: The reengagement campaign set up in Kochava sends event data to Google in order to build audiences and/or retarget known users and to know when those efforts are successful. If no corresponding reengagement campaigns are setup within Google, Kochava will only send event data to Google for audience construction and targeting, but will not "convert" based on reengagement campaigns.
---
Create a Kochava Tracker
Log in to Kochava.
Select the desired app.
If not already created, create a new Google campaign. For more information about creating campaigns, refer to our Google Android or Google iOS support documentation.

BEST PRACTICES: In order to help with campaign organization, it is recommended that a segment be created for reengagement.

Enter a Tracker Name.
Select Segment Tools>Add a Tracker.
Select Tracker Type>Reengagement.
Select a Network:

a. Google AdMob – iOS
b. Google AdMob – Android

Enter a Deeplink. (optional)
Enter a Custom Parameter. (optional)
Select the reengagement Event.

NOTE: Reengagement attribution will be assigned for this tracker in response to the event(s) selected.

Click Submit (if no further trackers need to be created).
Click Save and Add Another Tracker (if additional trackers need to be created).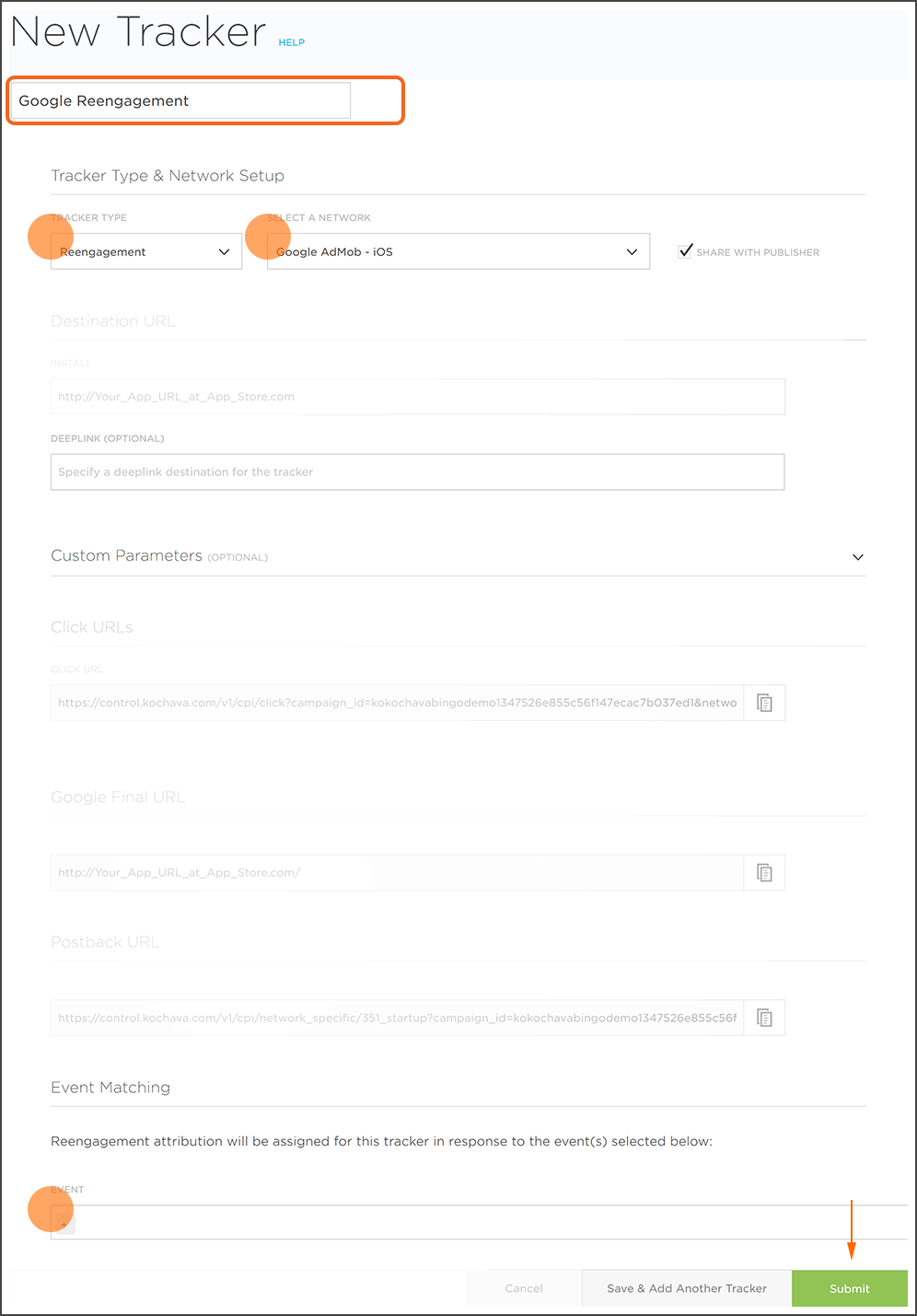 ---
Create a New Kochava Postback Configuration
Select App Tools>Partner Configuration.

Click Add a Configuration.
Select Network Configuration:

a. Google – iOS
b. Google – Android

Locate the desired postback event and Select Edit Postback.
Enter the Conversion ID.
Enter the Conversion Label.
Enter the Bundle ID. (i.e Package Name – Android)
Select the Delivery Delay. (optional)
Select the number of Retry Attempts.
Select the Delivery Method.
Click Save.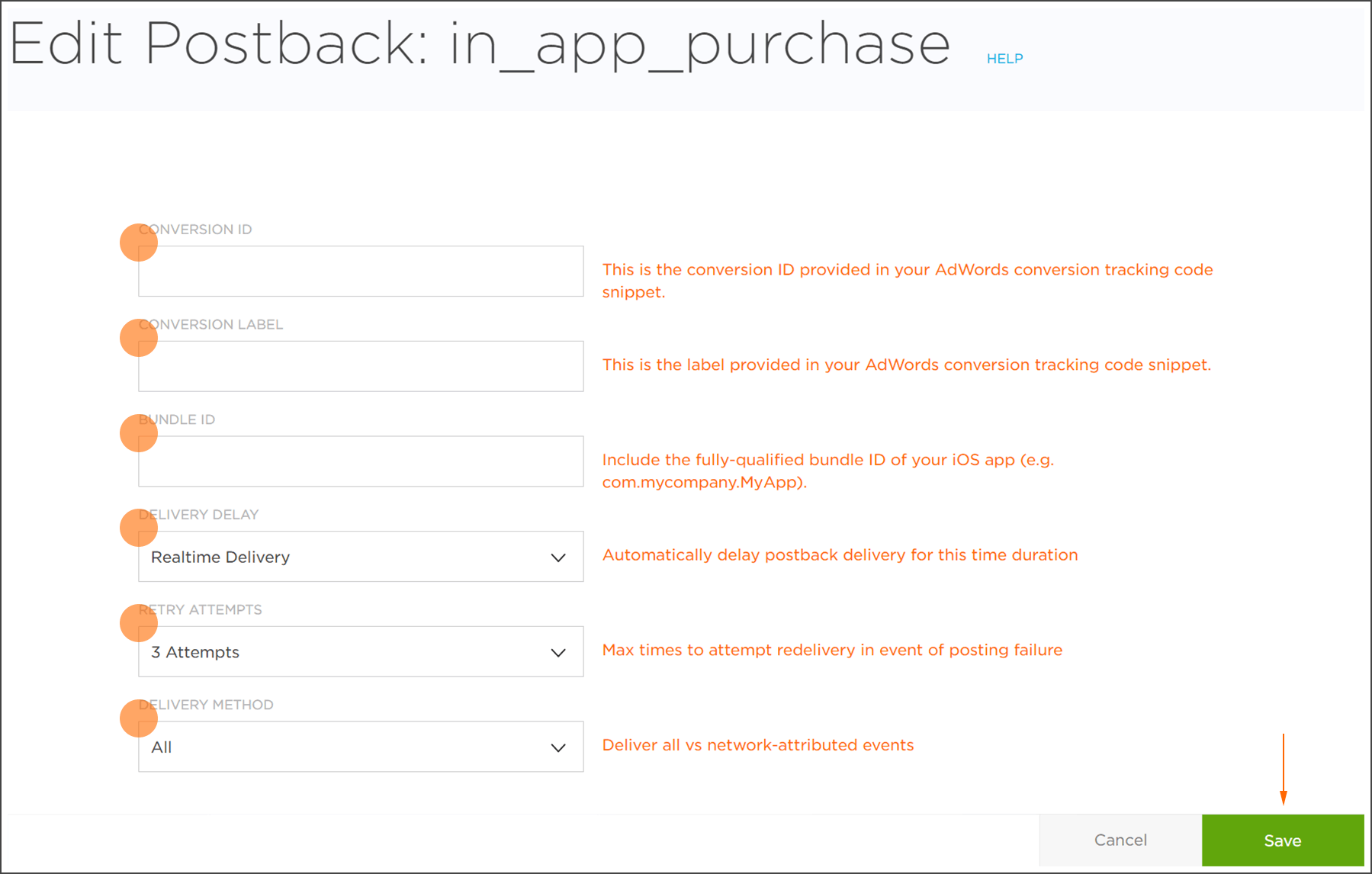 Last Modified: