The Analytics Footprint page provides a world map displaying the total users, events, total, sessions, revenue per install, country, revenue, active users, events per user, new users, session events and revenue per user per country.
---
Analytics Interface
Log in to Kochava.
Select the desired Account and App.
Select Analytics > Footprint.
---
Analytics Page Tools
For more information on the tools available for this Analytic Page such as the date field, exporting device IDs, sharing the page and applying Cohorts and filters, refer to our Analytics Page Tools support documentation.
---
World Footprint Chart
By default when the Footprint page is accessed the world map is displayed. Countries with events associated are indicated with blue, while the countries that do not have any event data are indicated with gray. The quantity of events is indicated by shade. Lighter blue indicates quantity on the lower end of the scale, while darker blue indicates quantity on the higher end.
Mousing over a country will display the corresponding data for that country.
NOTE: When leveraging Cross App functionality, footprint data for all apps within the App Name filter will be displayed. For more information about adding apps using the filter feature, refer to our Analytics Page Tools support documentation.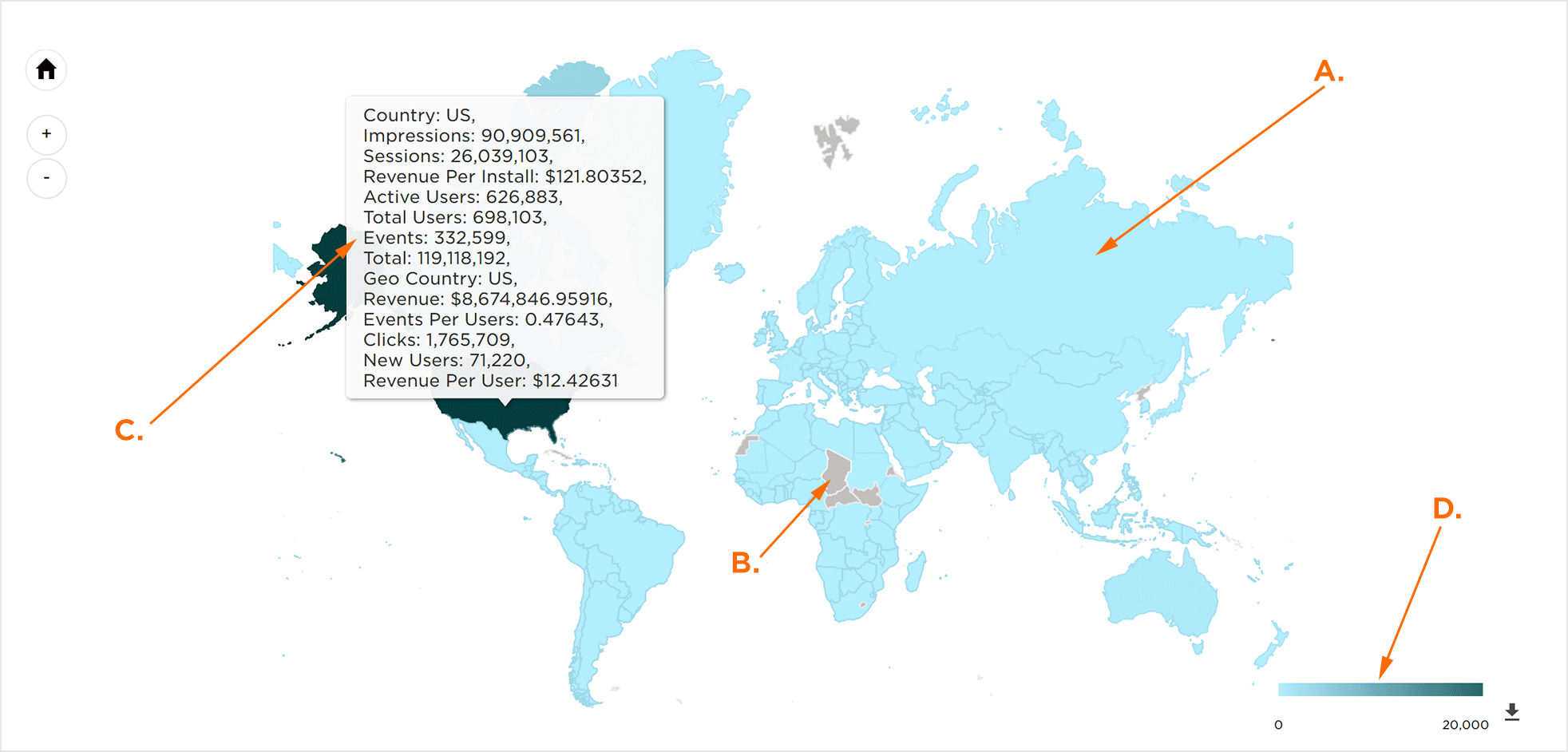 A. Countries with data shown in blue
B. Countries without data shown in grey
C. Mouseover country to display data
D. Scale with shade indicating density
---
Navigating the Footprint World Map
Clicking on a country will zoom the viewer into that country. Clicking on the home icon will zoom the viewer back out to a world view.
Zooming in and out can also be accomplished by use of the "+" and "–" tool. Clicking on the "+" zooms in, while clicking on the "–" zooms out.
<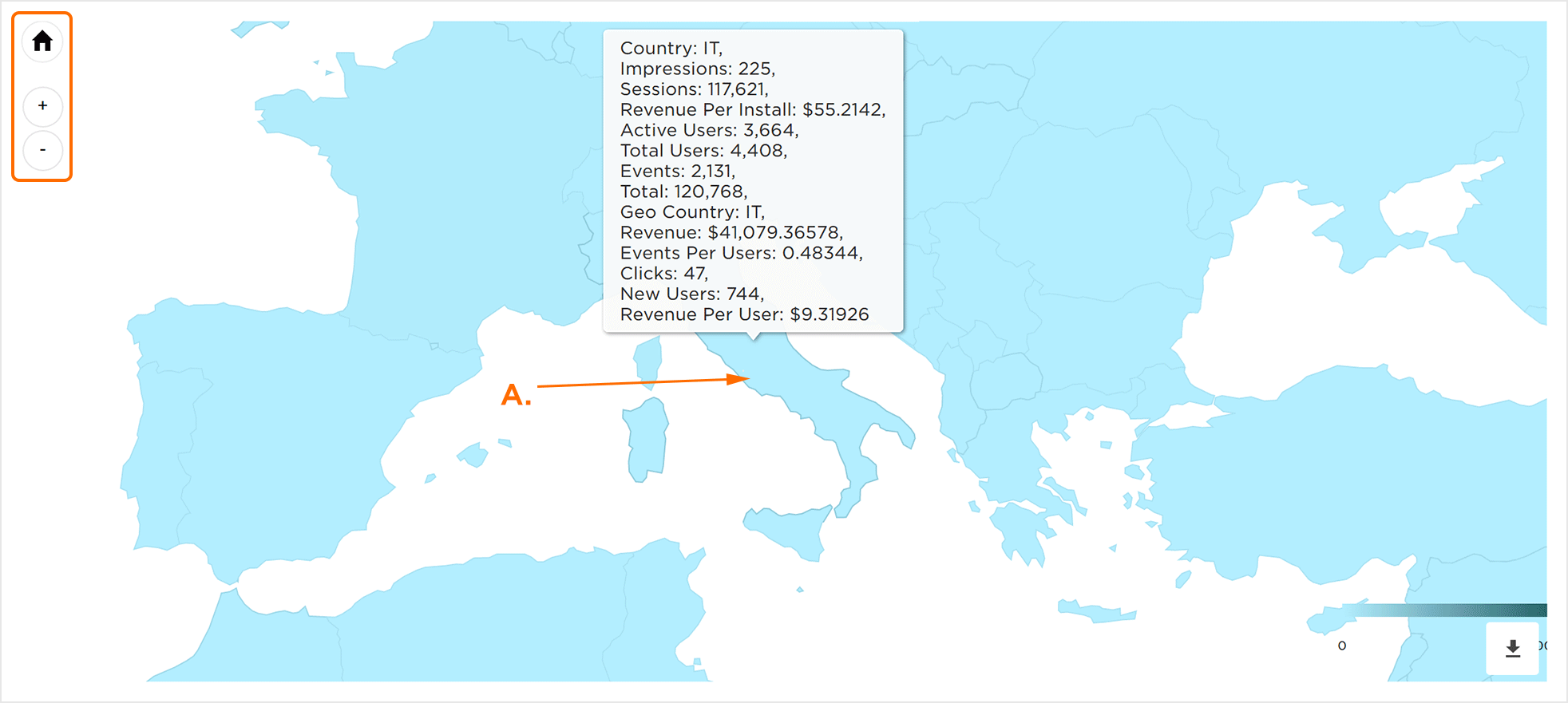 A. Highlighted Country
---
Downloading the World Footprint Data
The data displayed within the World Footprint Chart can be downloaded in several different formats.
Download Graphically:
Select the Download Button > Image.
Print Data:
Select the Download Button > Print.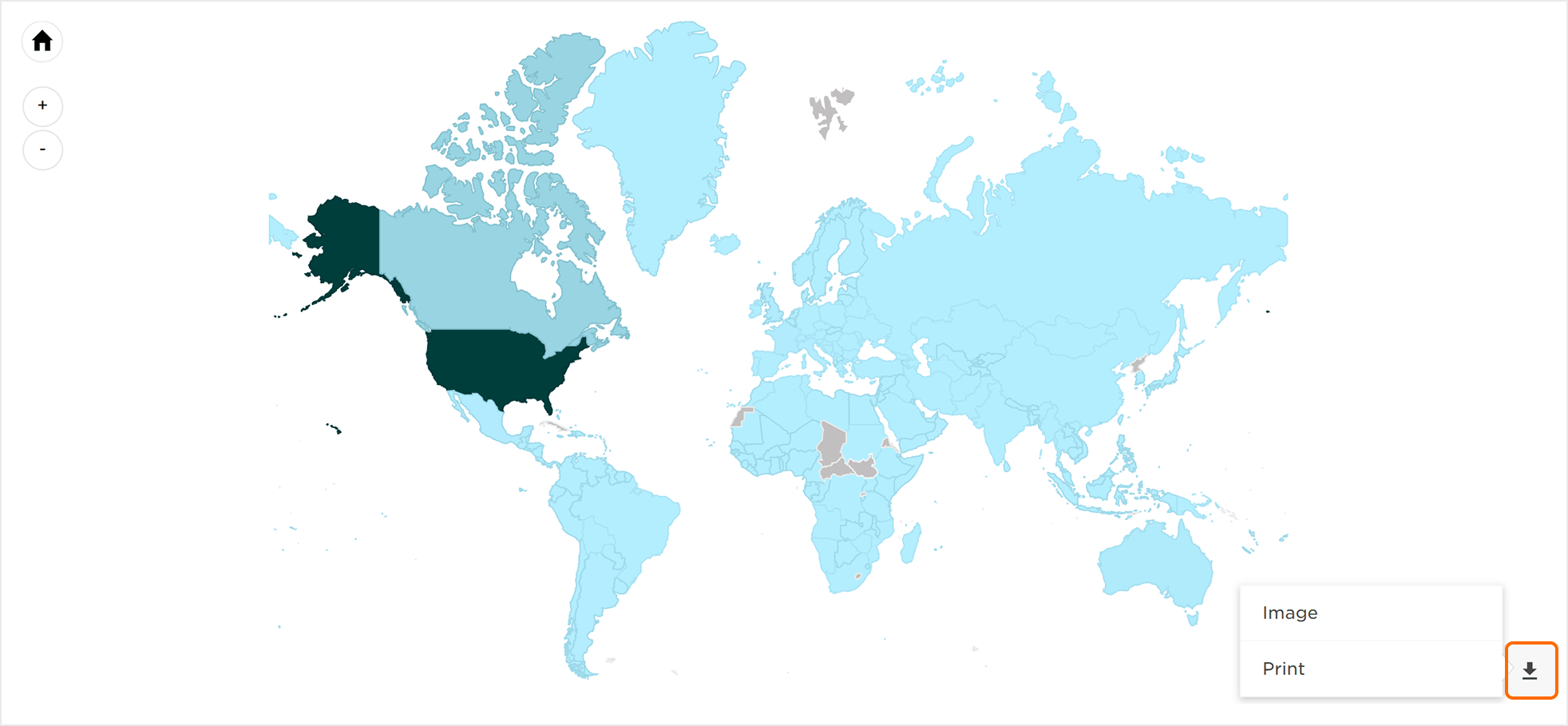 Last Modified: