The following document defined the process for creating a Reengagement Campaign within Kochava.
NOTE: The Reengagement Campaign setup process for iOS and Android is similar and therefore this document will cover the setup for both operating systems, with specific differences noted.
---
Create a Campaign
Log in to Kochava.
Locate the desired app.
Select App Tools>Campaign Manager.

Click Add a Campaign.
Enter a unique Campaign Name.
Enter the Default Destination URL.

NOTE: The Default Destination URL may be auto populated if entered during app creation within Kochava.

Click Submit.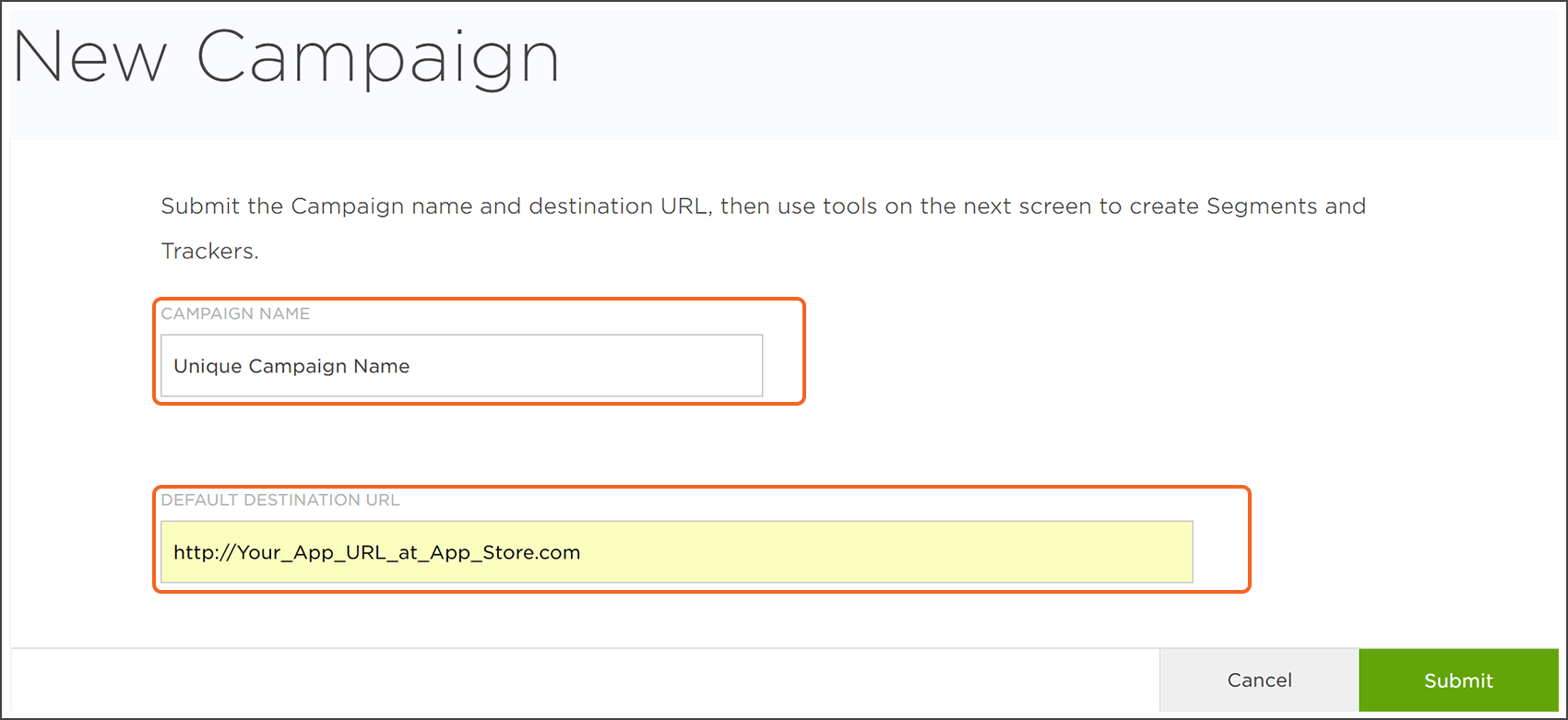 ---
Create a Segment
Select Campaign Tools>Add a Segment.
Enter the Segment Name.
Enter a Description. (optional)
Click Submit.
NOTE: Segments allow you to organize your campaigns by using different elements. For best practices around using Segments, contact your account manager.
---
Create a Tracker
Select Segment Tools>Add a Tracker.

Enter a Tracker Name.
Select Tracker Type>Reengagement.
Select a Network.

NOTE: By default, the Share With Publisher box is checked. This setting allows the associated publisher to view the settings for this tracker. By unchecking this box, the associated publisher will not be able to view the settings for the tracker.

Enter an Install URL.
Enter a Deeplink. (optional)

NOTE: For more information about deep links, refer to our Deep Linking support documentation.

Select Event(s) for Reengagement attribution.

NOTE: The selected event(s) will be the point of conversion for the reengagment campaign. Attribution will be awarded to the click that led to the reengament event based on attribution configuration. Any LTV (Lifetime Value) will also be awarded to the source that drove the reengagement.

Click Submit (If no further trackers need to be created).
Click Save & Add Another Tracker (If additional trackers need to be created).
NOTE: If an event that is required for reengagement is not present, ensure that the event is being passed to Kochava via the SDK or Server-to-Server integration.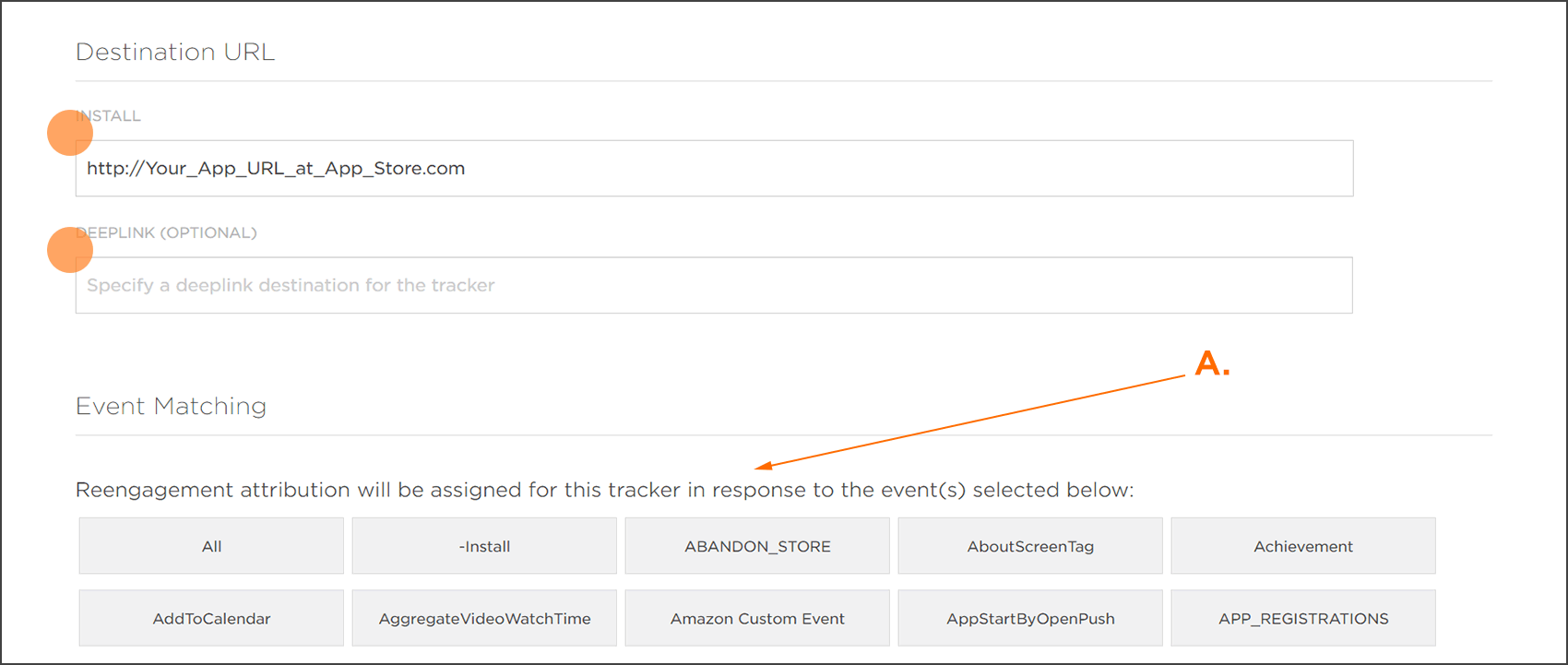 A. Select Event(s) for Reengagement
Last Modified: